First things first – why play football? Aside it from being the most popular sport in the world it's also the best.
We think that's a pretty good reason to join the Score FC five-aside leagues, but there's also some other great reasons.
5 Reasons To Join Score FC Leagues
Here's a quick overview why you should join
Best indoor surfaces in Northern Ireland
Professional referees
Prices from sponsors
Full game highlights available
Promotion and relegation
1. Best indoor surfaces in Northern Ireland
The first reason to join our leagues is the opportunity to play on the best indoor football surfaces in Northern Ireland.
We believe everyone should get to #PlayLikeAPro and that's why our pitches have the latest 4G surfaces installed.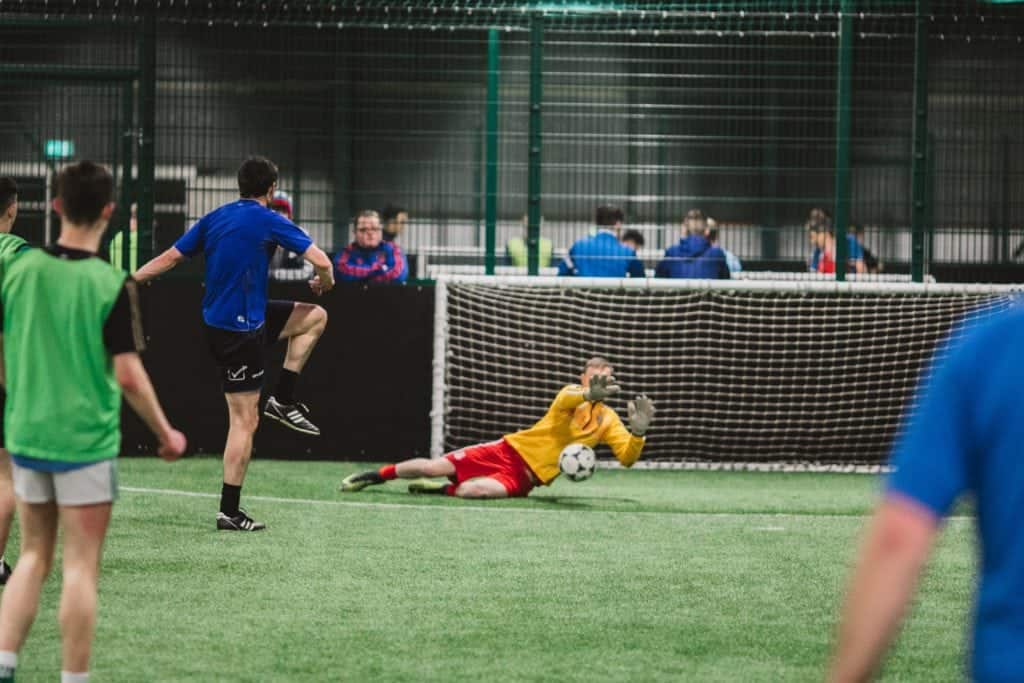 2. Professional referees
We only use referees who have completed their Referee Level 1 Course with the Irish Football Association.
This means you can rely on the man in the middle to make the correct decisions.
3. Prizes from sponsors
Our Monday and Wednesday leagues have their own individual sponsors.
They provide prizes to every league winner along with spot competitions for Goal of the Week and Team of the Week.
4. Full game highlights
We know that WhatsApp groups are buzzing after a game. Everyone is talking about their goals or laughing at the teammate who got nutmegged.
Well, those clips are available along with the full game highlights.
We use PlayCam so you can watch the best moments over and over again.
5. Promotion and relegation
We aim to keep our leagues as competitive as possible.
That's why our leagues have promotion and relegation, making sure you play against teams of the same standard.
League Structure
We run leagues on both a Monday and Wednesday evening.
Each league has three divisions with six teams each – with 10 fixtures per season you play each team twice.
After 10 games the top two teams are promoted and the bottom two are relegated.
How To Join The Score FC Leagues
To join the Score FC Leagues complete our registration form or message us on Facebook.
The details we require are;
Team Name
Contact Person
Contact Number
Email Address