Score Football Centres, as one of the main sponsors and in partnership with SuperCupNI, are excited to announce a new venture that will see Score FC host a 5-a-side competition during the SuperCupNI week.
Russell Kelly, Score Football Centres, explained that Score are "delighted to partner with the SuperCupNI and be one of the main sponsors of this year's tournament. We're excited to extend our support to the tournament by hosting a five-a-side tournament on Tuesday 24th July with local clubs such as Bertie Peacock Youth, Coleraine FC Academy and Irish League giants, Linfield FC and Glentoran FC, all set to take part on what is certain to be a great day of football with the next generation showcasing their talent.
We hope that this 5-a-side competition is the beginning of a great partnership with Score & SuperCupNI and our vision is that this will be annual event running alongside the main tournament every year. We look forward to welcoming all the teams to Score and to the North Coast over the coming weeks."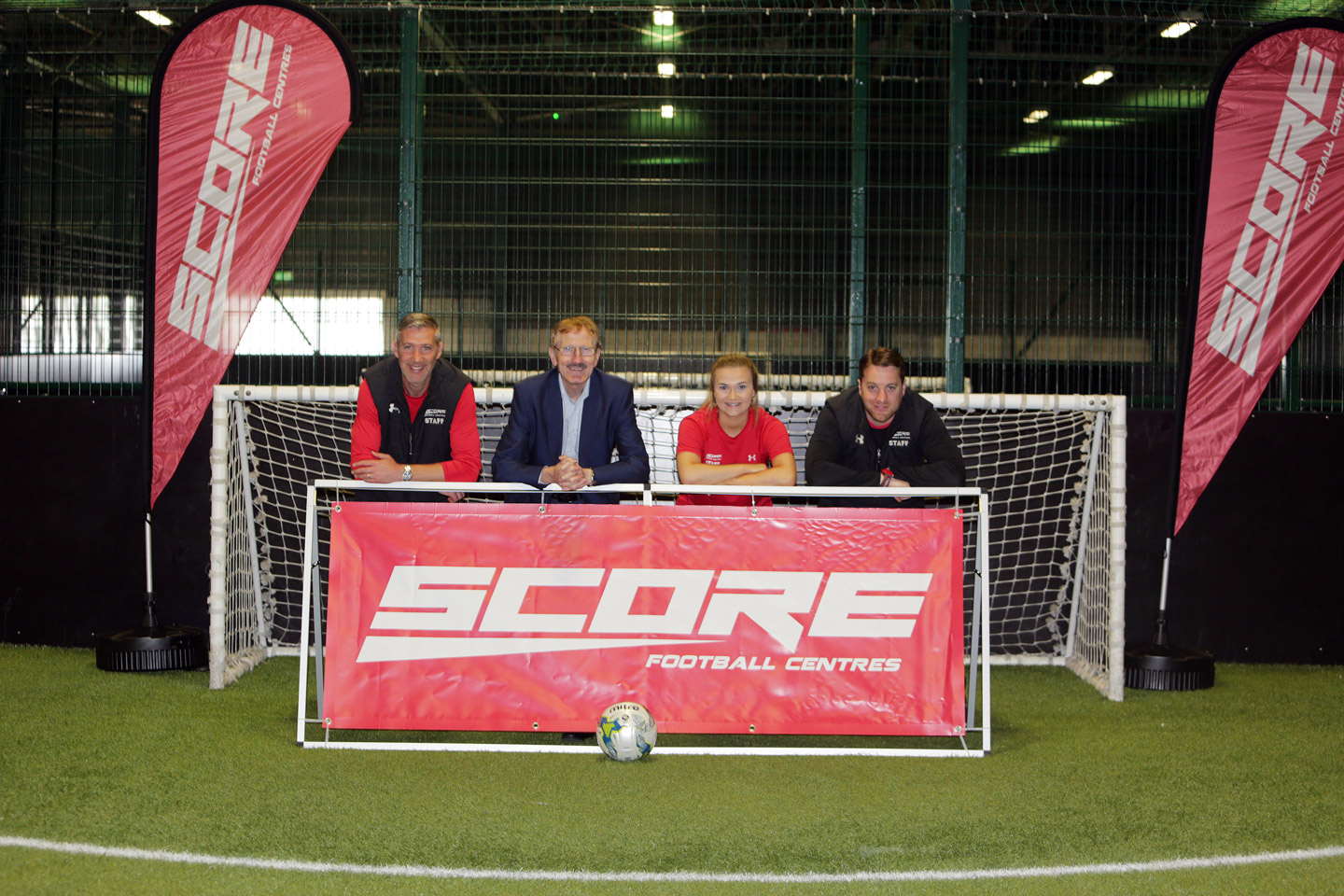 Tournament Chairman, Victor Leonard commented, "We are very excited about our partnership with Score and feel it is a superb fit for both them and our tournament.
The five a side tournament taking place in Score Coleraine is an exciting new addition to what is a fabulous week of football.
It allows younger children to experience the SuperCupNI and hopefully will inspire them to return, in future years and compete in the main tournament.
We now have more events during within the week of the tournament and teams competing than ever and it is a very exciting time for SuperCupNI.
An expanded programme of events, more teams, new age groups and more parents and families visiting the area has to be a good thing for everyone."
The 5-a-side competition is set to take place on Tuesday 24th July at Score Football Centres and full details of teams taking part and the draw are available below.