Are you ready to lace up your boots and hit the pitch? Northern Ireland's 5 a-side football scene is waiting for you! From seasoned pros to casual players, everyone can join in on the fun. But before you jump in headfirst, there are a few things you need to know. In this blog post, we'll cover everything from what is 5 a-side football, the benefits plus how you can play at Score FC. So grab your gear and get ready for an action-packed guide to 5 aside football in Northern Ireland!
What is 5 A-Side Football?
5 a-side football is a sport usually played indoors on a smaller pitch with fewer players. The game is typically quicker and more intense than traditional 11-a-side football, and is often used as a way to keep fit or as a training exercise by professional footballers.
There are no set rules for 5-a-side football, but the usual format is two teams of five players each, with one player in goal. The pitch is smaller than a standard football pitch, and the goals are usually smaller too. There are no offsides in 5-a-side football, meaning that attackers can stay upfield and attack at will.
The game can be quite physical, and because of the small pitch size, there is often a lot of body contact between players. This can lead to some tough tackling, so it's important to be aware of your surroundings at all times.
5-a-side football is an excellent way to keep fit and active, and can be played by people of all ages and abilities. It's also a great social activity, providing an opportunity to meet new people and make new friends.
Benefits of playing 5 A-Side
Aside football is a great way to stay fit and have fun with friends. It is also a good way to meet new people and make friends. Aside football is a good way to improve your skills and techniques. There are many benefits of playing 5 aside football. Some of the benefits are:
You can stay fit and have fun at the same time
 It is a good way to socialize and meet new people
You can improve your skills by playing against better players
5 aside football is a very fast paced game which keeps you on your toes
It is a great game to watch as there is always plenty of action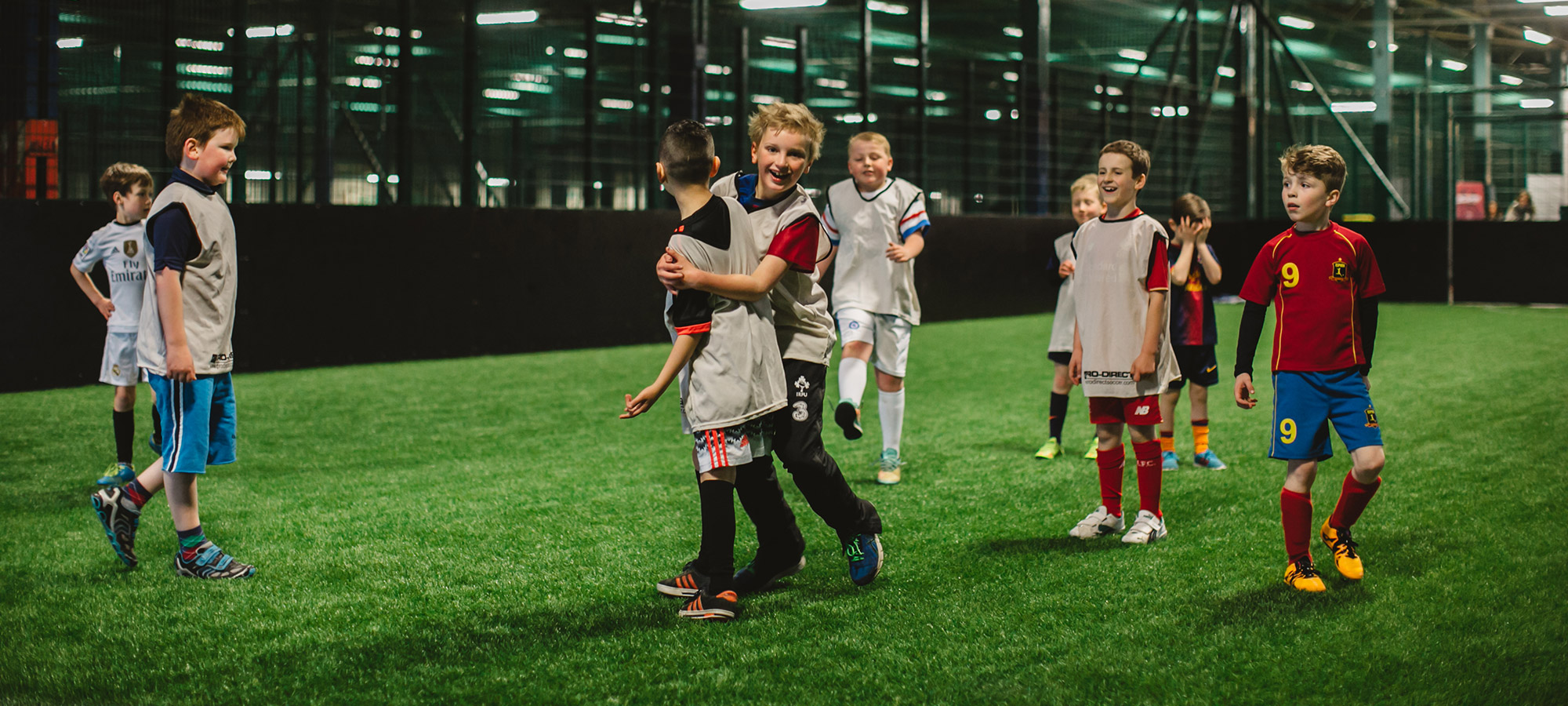 About Score Football Centres
Score Football Centres is the premier indoor 5 A-Side Football facility in Northern Ireland. The facility has five pitches installed with the latest 4G surfaces.
We offer numerous experiences to play at Score FC:
Casual Play: round up your mates and organise a friendly game
Leagues: we run competitive leagues on a Monday and Wednesday
Tournaments: we organise tournaments with great prizes
Corporate Events: take your next team building day onto the pitch
Birthday Parties: have your next birthday party at Score FC
£3 Kickabouts: play for just £3 per hour, maximum of 7 players
Youth Teams/Leagues: a lot of the local clubs and academies either train or play games at Score FC
How to Book a Pitch at Score Football Centre in Coleraine
To book a pitch at Score FC simply use our online booking system.
You can #PlayLikeAPro by playing at the premier indoor 5 a-side football centre in Northern Ireland.